Thursday, December 5, 2013 11:00am ET
---
December 5th, join SQL Server Pro for a free, one-day online conference, "SQL Server Performance and Storage Best Practices". This essential event will provide you with relevant and technical SQL training, all from the comfort of your home or office. No expensive travel, parking headaches, or stuffy conference rooms.
As an attendee, you'll have the opportunity to ask presenters live questions via our platform's interface, network with industry peers, chat directly with vendors, and even win some awesome prizes for your participation!
Join SQL masters, Michael Otey and Bradley Ball, as they help you whip your databases into shape and demonstrate key components of SQL Server systems for optimal performance.
Sessions include:
Trimming Indexes: Getting Your Database in Shape
SQL Server Storage Best Practices
Troubleshooting & Optimizing Performance—NOW!
Windows Server 2012 Storage Enhancements
Let us equip you with the right tools to fix any issue you face with your SQL environment. This not a one-size fits all forum; get practical and applicable knowledge on specific issues you're facing in your own environment!
Register today!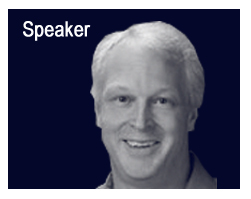 Michael Otey
---